Plastikos diversifies into ISO 7 (Class 10,000) cleanroom molding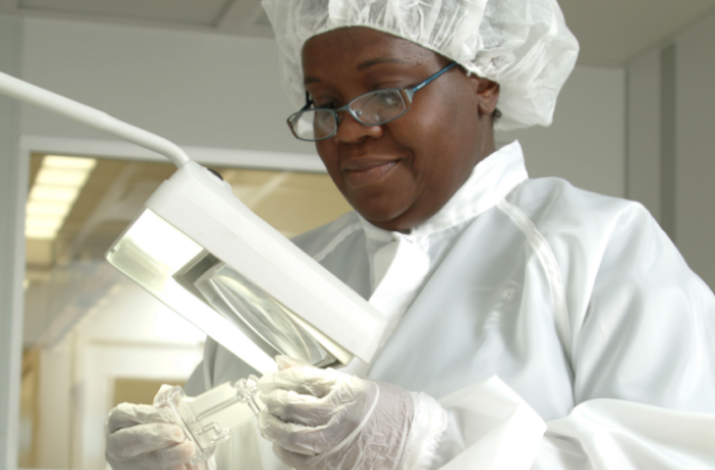 Plastikos diversifies into ISO 7 (Class 10,000) cleanroom medical as the foundation of which Plastikos Medical is built. The Plastikos facility was retrofitted with a 300 square-foot. cleanroom where parts would be conveyed from three (3) molding machines, which were in their own ISO 7 environment.
A 17,000-square-foot medical expansion was completed at Plastikos to support significant growth of Plastikos' medical customer portfolio. That medical expansion included an ISO 7 cleanroom with 8 injection molding machines and corresponding office, metrology lab space, mold vault, and secondary operations department

Each machine is equipped with its own integrated robot and cavity pressure monitoring system among other advanced technologies.
Plastikos Medical breaks ground on a separate facility in Erie PA. The brand new 25,000-square-foot facility is 100% dedicated to medical industry.

The previous medical expansion (2015) will continue to run production and provide our medical clients with risk mitigation by having two separate medical molding facilities.
Plastikos Medical officially opened its doors in September 2019 to focus on manufacturing precision molded product for class II and class III medical devices. During the development phase of the project, the owners strategically separated the facilities growth plans into two phases.

Phase I of Plastikos Medical consists of a 25,000 ft² facility with 12,000 ft² dedicated to an ISO-7 cleanroom molding floor, accommodating 10 brand new medical injection molding machines. Five of those machines arrived on-site and were installed shortly after the buildings completed construction. The next 5 machines were added throughout 2020, and all 10 machines were fully operational as of October 2020.
In March 2021, Plastikos Medical broke ground on Phase II of its expansion. A Groundbreaking Ceremony was held later in the spring, with first & second generation ownership.

The added cleanroom space is being strategically utilized to fit an additional 15 medical molding machines as the need for additional cleanroom molding capacity arises in support of our growing Medical Device customer base. Ultimately, that will bring Plastikos Medical's total fleet to 25 cleanroom medical machines.

Industry-leading automation will be at the forefront of this expansion, along with the continued heavy utilization of Industry 4.0 principles & technologies.
Plastikos medical completed a sizable expansion in the summer of 2022 that more than doubled the size of our operation. The facility expansion is large enough to hold 16 additional ISO 7 medical molding machines with press tonnages ranging from 66T to 350T. The facility itself was built to be its own stand-alone operation, complete with a toolroom, QC inspection, engineering and warehouse space. This provides our customers risk redundancy as we now have two facilities capable of running their medical devices.
Present Day

2009

2014-2015

2018

2019-2020

2021-2022

2022
Breakthrough clinical solutions.


Proven results
Plastikos Medical is officially established in March 2019, on Plastikos' 30th Anniversary
You'll find that we help facilitate life-changing innovation that's integral to the rapidly changing healthcare industry. From specialized medical and surgical devices to leading-edge medication delivery systems, Plastikos Medical is 100% dedicated to Medical Products.
With a focused strategy on manufacturing products that positively affect quality of life, you'll find our breakthrough plastic components are ideal for even the most complex clinical applications. .
Delivering state-of-the-art technology, Plastikos Medical remains at the forefront of innovation. Each machine is equipped with its own integrated robot and cavity pressure monitoring system among other advanced technologies. Moreover, our expert, medical focused staff includes a Medical Molding Manager as well as a certified quality and production team trained the latest in cleanroom molding procedures & protocols. .
Medication Delivery Systems