When our customers go to market,
a little part of us goes with them.
With a focused strategy on manufacturing components that positively affect quality of life, our united vision for success targets injection molding projects in some of the industry's most challenging markets.
Having achieved double-digit growth in the medical field year-over-year, our commitment to unmatched quality, on-time delivery and competitive pricing has paved the way to producing more than 600 million parts each year and shipments that reach the four corners of the Earth.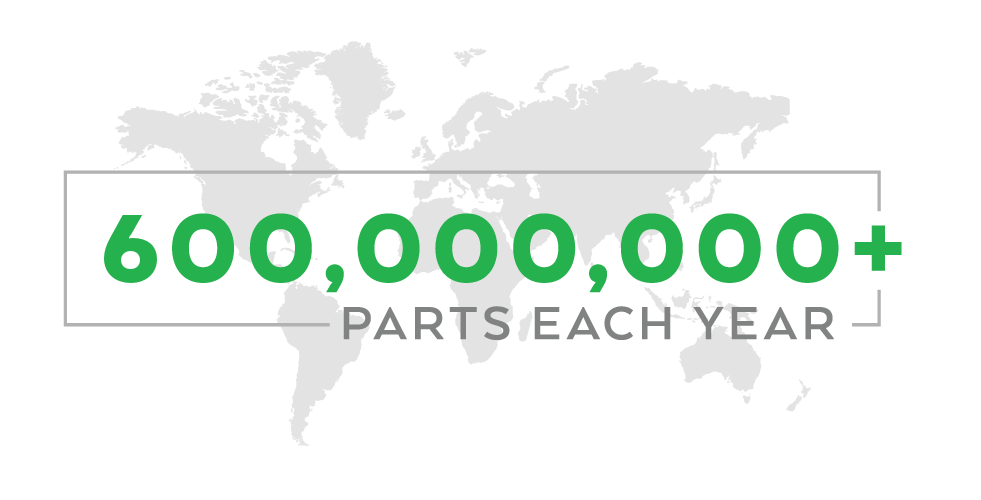 The demands of these markets often require complex product design and tooling. In addition to frequently requiring engineering or specialty grade resins, our products feature cavitation ranges from single to 64 cavities and challenging tolerances (less than 0.001" in some cases).
Our team of engineering professionals delivers exceptional service when it comes to part development, engineering changes, part sampling, and quality control.